Third retune as local TV moves to fill BBC Three slot
Brighton's local TV channel has become the first station to confirm it will be moving Freeview channel numbers on 5th April, triggering what will be the third retune in as many weeks on Freeview. Around lunchtime on 5th April, 'Latest TV' should have moved from channel 8 to channel 7, filling BBC Three's vacated slot. Other local TV stations are also due to switch channel numbers, with stations in Scotland and Wales due to move from channel 23 to channel 8. Local channels in England and Northern Ireland were given the opportunity to move to channel 7 or stay on channel 8.
For Freeview viewers in local TV coverage areas, this was the third retune in three weeks. True Crime, launched on channel 60 and children's channel Kix on channel 127 triggered retunes. From 30th March, most Freeview viewers were affected by 'background technical changes' to ITV3+1 and CITV. Then on the 5th April, following the removal of BBC Three on channel 7 next week, local TV channels moved. For Latest TV, the move to channel 7 causes grief. CEO of Latest, Bill Smith, told Digital UK his channel should be given compensation for 'essentially having to market ourselves from scratch again,' also claiming this was not what they signed up for. With the move, local TV appears to be foregoing the opportunity to market itself to viewers and advertisers as a network of stations on a single channel number, with local TV set to be split across channel 7 and 8 in different parts of the UK. For Freeview users in England and Northern Ireland outside of local TV coverage areas, channel 7 and 8 will be unused. In Scotland, channel 7 is due to be used by BBC Alba in Scotland and Channel 4 in Wales, according to proposals published by Digital UK on 1st March. The recent general Freeview changes include closure of BBC3 SD and HD broadcast services, the launch of Kix on LCN127 on the COMUX Local TV mux and the launch of the pay-based ADULT Studio 66 channel on LCN 185 on SDN/COM4 mux. Freeview changes...are occurring on a daily basis at the moment.
• Channel 7 and 8 - Local TV channels previously on Comux LCN 8 have moved to LCN7
• Local TV channels in Scotland and Wales previously on Comux LCN23 have moved to LCN8
• BBC Alba (Scotland) moves from LCN 8 (PSB1/BBC A) to LCN7
• Channel 4 (Wales) moves from LCN8 (PSB2/D3&4) to LCN7
• Studio 66 on LCN 185 (COM4/SDN) is now available in Wales
• A new BBC red button channel BBC RB 0 is on LCN600 (PSB1/BBC-A)
• Motors TV that was on LCN240(COM4/SDN) has been removed
• From 7 April, childrens' channel Kix will be available on LCN127 to homes that can receive local TV services via Comux
For the very latest update list of what's available from the Freeview muxes "Click Here".
Back to the blog...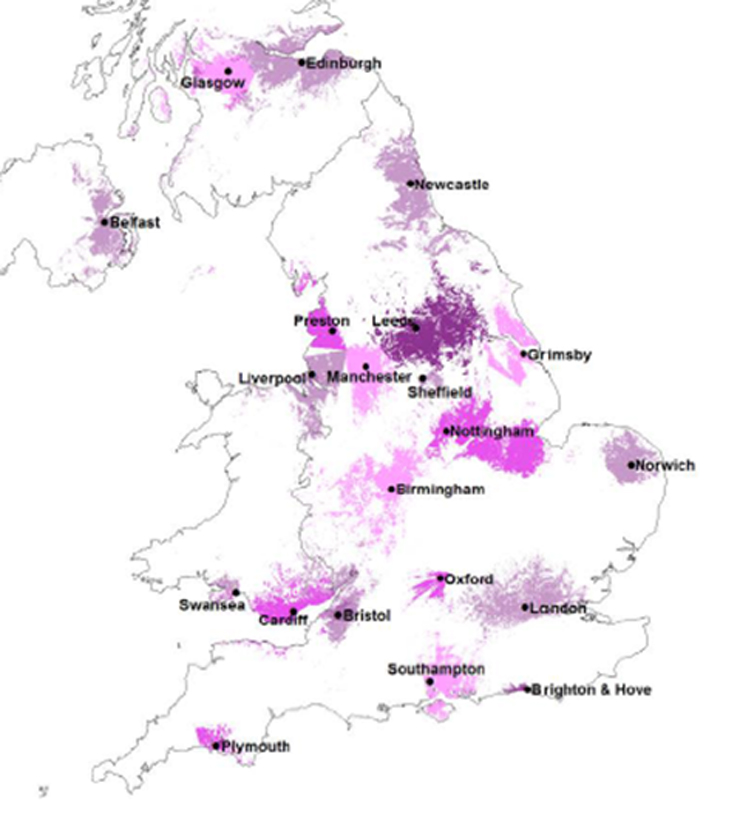 Not only do their engineers display the highest levels of professionalism but the office personnel are friendly and efficient.

Craig John Deakin
H & C Moore, Leeds