Antiference add to their 75 Series
Antiference Ltd have introduced new 12 & 16 way distribution amps. The great advantage of these new amps is they are compact, with the outputs being double stacked to enable the product to be more discrete. They are complete with F type connector and separate UHF & VHF inputs and an IR control to work with the Antiference ME200 RemoteLink eye sensors (sold separately).
Also being introduced is the new IR pass amps available as 1,2,4,6 and 8 way. These are fully blister packed and all installation instructions are conveniently included on the back of the pack. They are designed to overcome any weakened signals and distribute satellite & terrestrial to up to 8 rooms. Coaxial/IEC connectors must be used to connect cables to this unit. The IR pass will have the ability to control a SKYTM receiver remotely using an Antiference RemoteLink ME200 (sold separately and required at each outlet).
Back to the blog...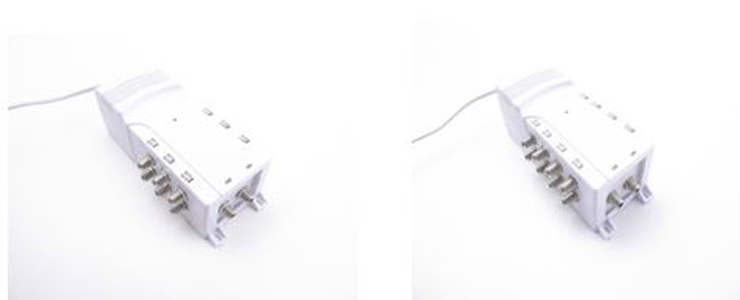 Not only do their engineers display the highest levels of professionalism but the office personnel are friendly and efficient.

Craig John Deakin
H & C Moore, Leeds